A network of verdant spaces connects the Iino Building with nearby Hibiya Park, Hibiya City, and other bustling areas.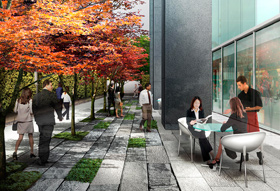 Stone sidewalks and trees alongside the passageway leading to nearby areas create a feeling of serenity.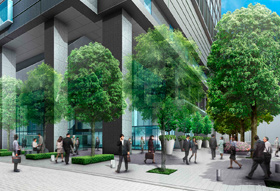 Tall trees and bushes provide comfortable areas of shade for pedestrians passing on the Toranomon side.